Food Porn
Date: February 8, 2020
Time: 4:15pm
Location: David Sooby's home theater with 51-inch Samsung HDTV, a 5.1 Surround Sound Dolby Digital sound system, a full set of audiophile-grade speakers, and upgraded seating for about 15 people without crowding.
Captain Laser: Ty G.
Food: Gourmet
Costume: Apron

To learn more, please visit our Facebook Event Page.
Short features will be shown before each feature. Don't miss them!
The Hundred Foot Journey
(2014, 122 minutes) Directed by: Lasse Hallström
Starring: Helen Mirren, Om Puri, Manish Dayal, Charlotte Le Bon
The Kadam family leaves India for France where they open a restaurant directly across the road from Madame Mallory's Michelin-starred eatery. -IMDB
Watch the trailer here!
~~~~~
After the first feature, please join us for a potluck dinner. Bring something to share. It can follow the theme, or be something you prefer.
~~~~~
Feature Presentation!
Chef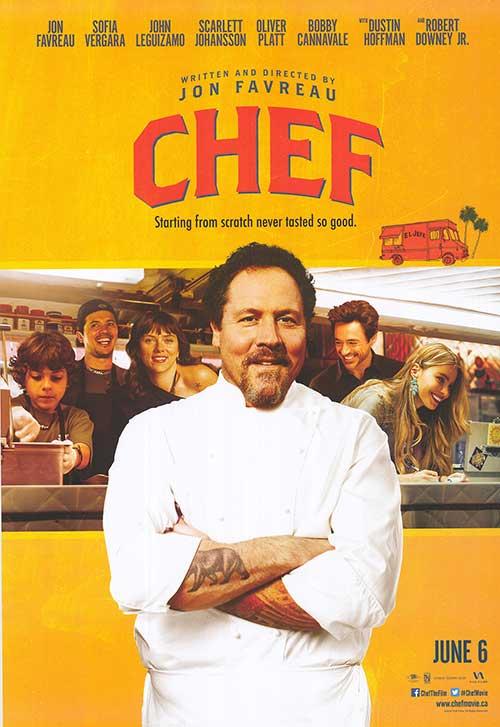 (2014, 114 minutes) Directed by: Jon Favreau
Starring: Jon Favreau, Sofía Vergara, John Leguizamo, Scarlett Johansson, Dustin Hoffman, Oliver Platt, Bobby Cannavale, Amy Sedaris, Emjay Anthony, Robert Downey, Jr.
A head chef quits his restaurant job and buys a food truck in an effort to reclaim his creative promise, while piecing back together his estranged family. -IMDB
Watch the trailer here!
The home of the Laser Rangers is located about four miles north of the Kansas Speedway, NW of the intersection of I-70 and I-435 on the Kansas side of the Greater Kansas City area.

IMAGE CREDITS: The information for all of these shows come from the invaluable IMDB. The movie posters come from Wikipedia or the movie's respected distributors.
The movie screen frame image used for the Laser Rangers contact information is courtesy of Psychology Today Online. Many thanks to these websites!